We have now made it possible to sync tasks that are assigned to you in Asana from any level.
When you have "Assigned to Me" selected in your connection's source settings, Pleexy will sync all tasks from Asana as root tasks, no longer keeping the parent-child relationship. This means you can now sync subtasks even when the parent task is assigned to somebody else.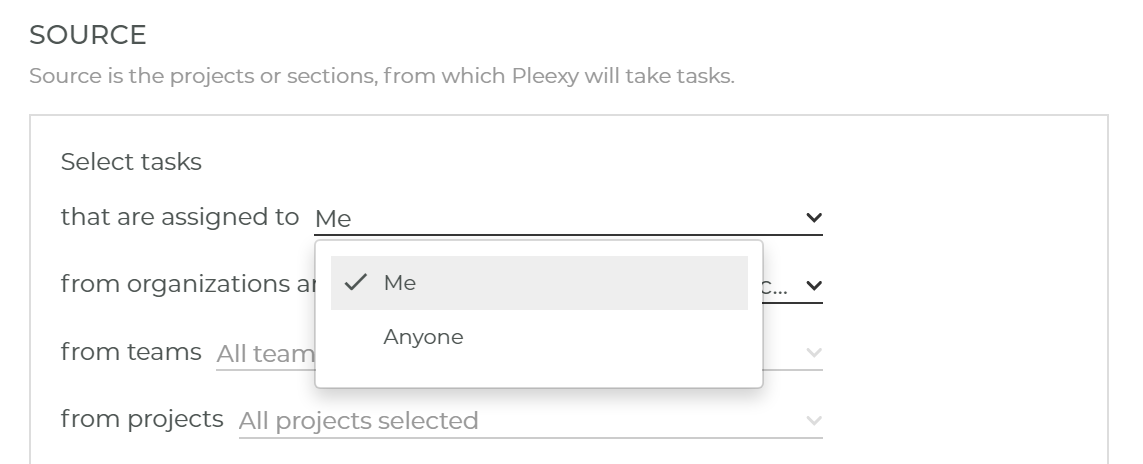 In addition, you can also sync tasks that don't belong to any project — those that fall under "My Tasks" in Asana.
No changes are made to the "Assigned to Anyone" option in your connection settings.
Note:
Due to API limitations, the option to edit the assignee is only available when creating a connection. You'll need to create a new connection in order to change the assignee.